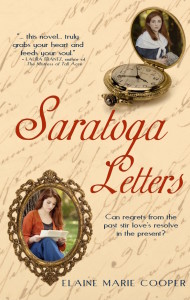 It is 1777. The Battle of Saratoga, a turning point of the Revolutionary War, encourages the American Continental Army with their first great victory. But there seemed little to celebrate for one patriotic woman forced to nurse wounded British soldiers right in their war camp. Thrust into deception by a cruel Loyalist uncle, Abigail is forced to lie in order to survive, all the while dealing with fears that challenge her faith. Danger stalks her everywhere, yet her salvation springs from an unexpected source.
Then…
 Two hundred years later, on the anniversary of the Battle of Saratoga, thousands arrive from Europe and the United States to celebrate the event—including descendants from the war. One young American, Abby, meets another offspring of a British soldier. When her life is threatened, Abby turns to the only person she knows at the event—her British ally. Can she trust him with her life? Or will he betray her in the same way Loyalist spies betrayed her ancestors? Perhaps letters from long ago will reveal the truth.
Endorsements:
Saratoga Letters is as beautifully titled as it is written. Poignant and suspenseful by turns, and graced with an uncommon spiritual depth, this novel is historical fiction that truly grabs your heart and feeds your soul. My favorite Elaine Cooper story to date!
Laura Frantz, The Mistress of Tall Acre
Saratoga Letters effortlessly takes readers into the Revolutionary War and beyond as strong-willed women put readers under their spell. As satisfying a historical novel you will ever find.
Peter Leavell, Award Winning Author of Gideon's Call
To purchase, click here.